a bay area artist
I am a maker of bubbling life cycles, a mad tinkerer of wonder and electricity, an avid admirer of natural phenomena, a consumer of unwanted toxicities, an architect of interactive apparatuses.


Bedroom Soliloquies 2021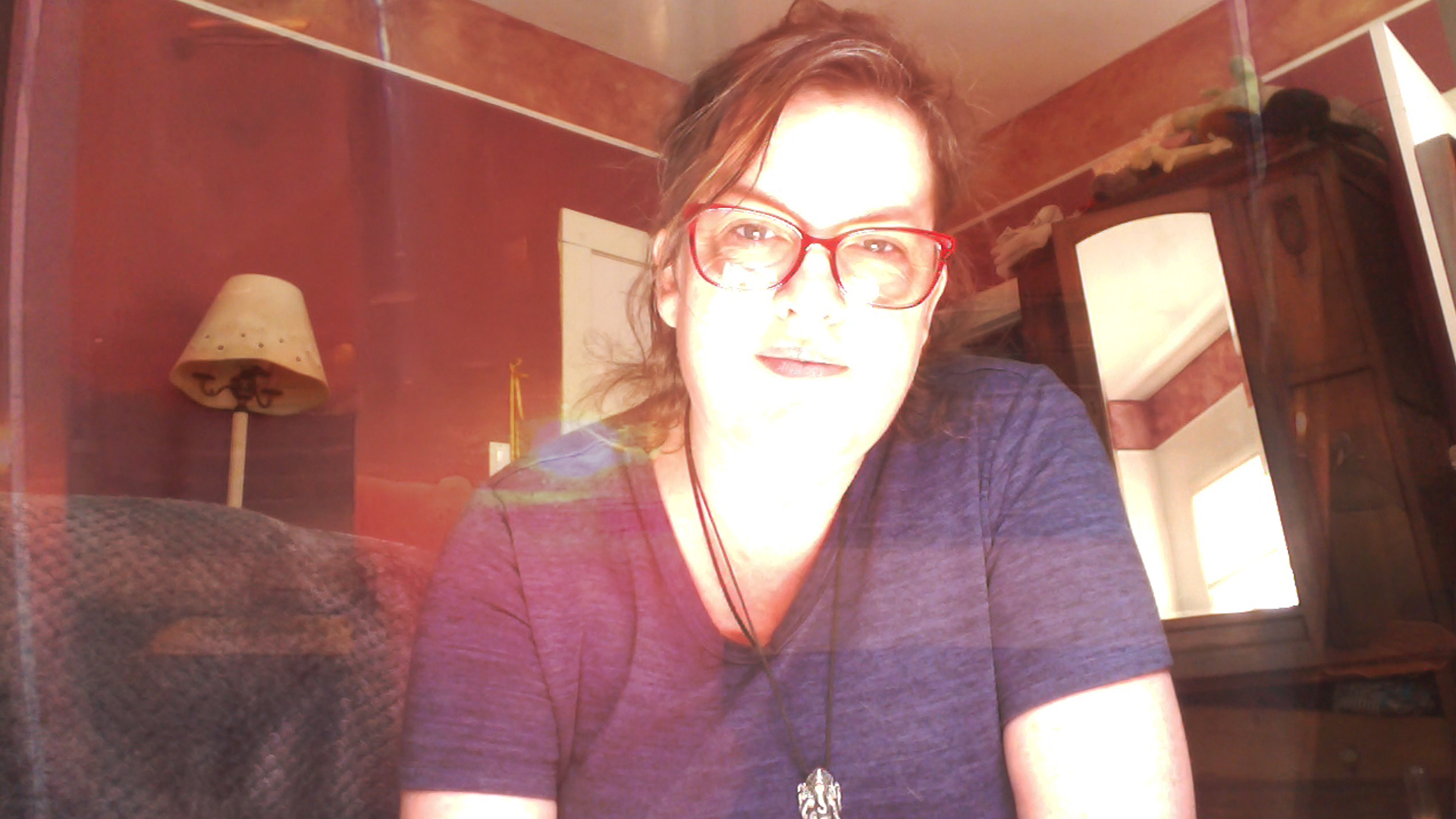 Bedroom Soliloquies
During the pandemic, I invited strangers into my bedroom via zoom for differing meetings, creative expressions and pursuits. This vital connection with others skipped many of the usual stages of decorum, opening up straight into the interior of my world. The video series, Bedroom Soliloquies, have come out of that time and mark many life transitions: loss, grief and revelations of the truth. Colors and textures of home chosen for comfort surround me. Rose color candles burn with golden warmth and illuminate water filled jars - remnants of my sculptures and spiritual practices. I intersperse the video self portraits with 360 footage lending a simultaneous sense of distortion and harmony, beauty and apparition. The alteration of the image allows me to play with light, image, and color recapturing the lost joy of my childhood.

Up until this summer I have always dreaded writing. I am dyslexic, writing has been a chore - difficult and painful. Something, I had little time or interest in doing, but would need it to support my art practice. Now I realize I am not at war with language, instead I am living the paradox of being an artist who doesn't like to be seen. I have always shied away from the clarity of language until I began enjoying letting a provocateur part of me out to play in my zoom room writing group. I began breaking open, unearthing truths, vulnerabilities, passions, releasing pent up frustrations held for a lifetime of being a good girl fifth generation Texan.

Soliloquies held in silence for decades
Unleashing righteous rage
Torrents of tales
Shaking the ground
to rebirth

The seed cracking opens up through the dirt, manure, and time of nature.
Vulnerable truths of trauma, patriarchal society and the role mothers and women are expected to hold.

In brokering a new digital deal I claim the space I inhabit in cyberspace as sacred, whether live or prerecorded. I support truth, sincerity, and vulnerability.



Warp the Fairytale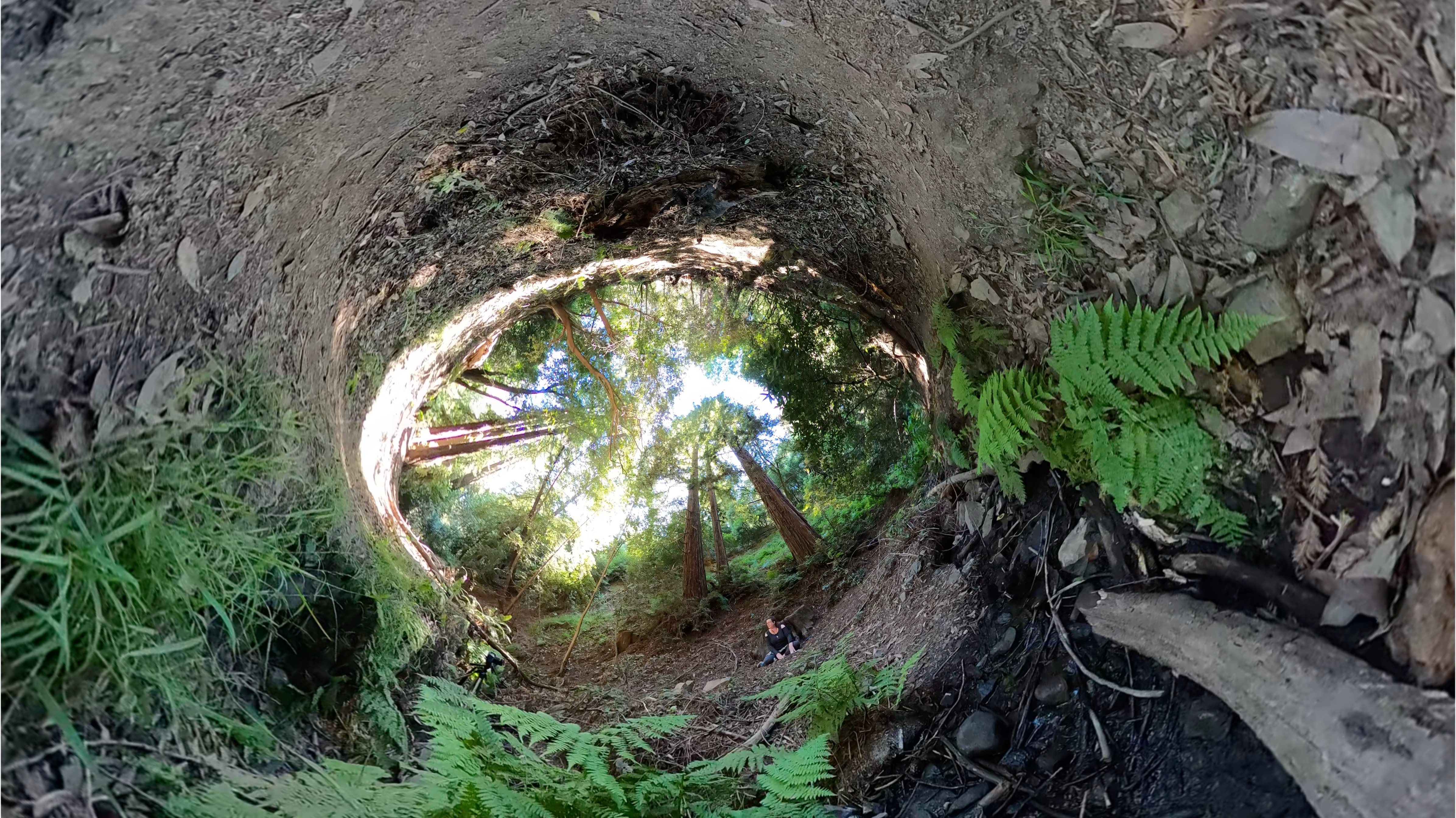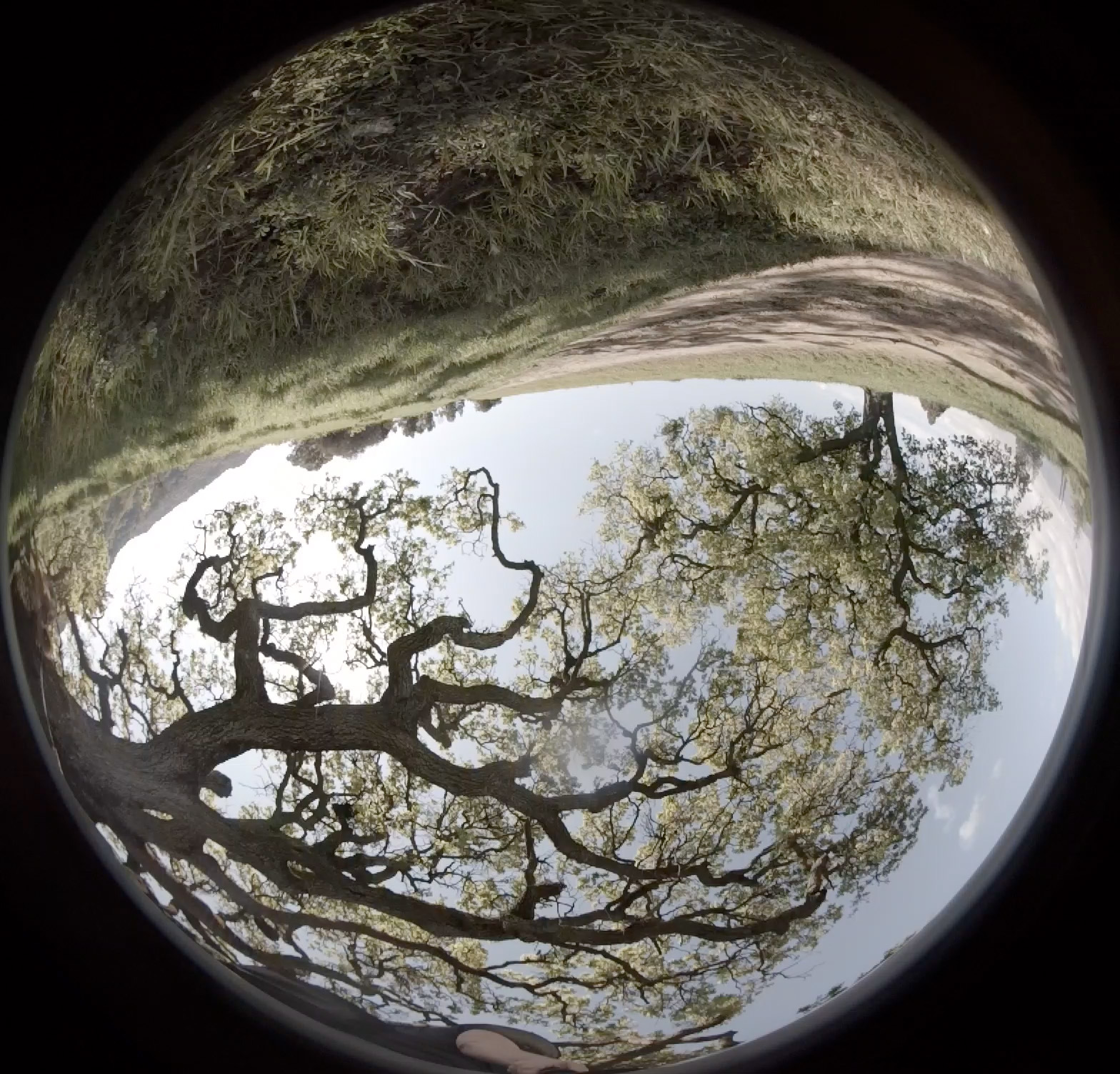 During the isolation and unpredictability of the pandemic, the wildness of nature has been a vital connection. Nature offers me a way to tap into my resilience. Disconnection happens too easily. I look for beauty in simple materials and experiences to reconnect, holding things sacred. I have been using a 360 camera to capture images that convey a simultaneous sense of distortion and harmony, beauty and apparition. The distortion of the image allows me to play with light, image, and color recapturing the lost joy of my childhood. The forest is a relief to walk in, but it is a haunted beauty threatened, along with my children's survival, by millions of climate change deniers.










Vanishing Sanctuary 2020
Documentation of the takeover of a family ranch by a quarry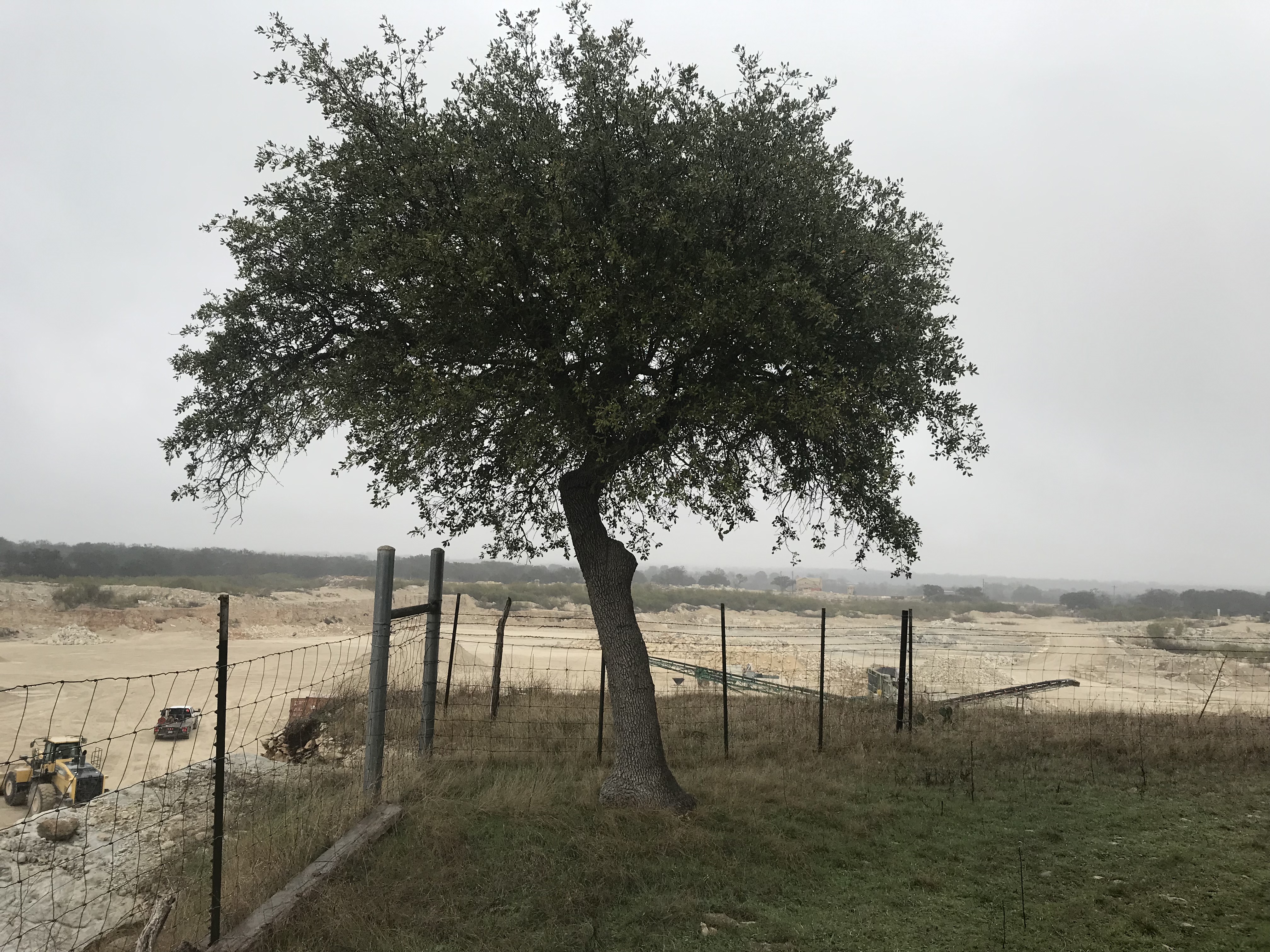 Vanishing Sanctuary 2020
I have been using a 360 camera to capture scenes in Texas on recent visits home. Last summer, I began this approach while enjoying the outdoors at a river in Wimberley. This winter I returned and captured footage of my families' ranch, the land is being overwrought by a quarry. As a child I spent every summer and most other holidays on this land, it is a sanctuary for me, a place where I marked and began my artistic processes of working with my hands and my connection with the environment.
As my dear Aunt and Uncle age and prepare to leave this world, it pains me to see that the land that is a part of them, disrupted. A quarry is overtaking the land, excavating it into an unrecognizable terrain more like the moon than the place of my childhood. The clang and clamor of machines interrupt the quiet of the pasture. Places that lent me calm when my home landscape was filled with emotional upheaval, pain, and bitterness.

It's hard to say what was more potent, the land/environment, the care from my relatives or if it was the act of making and moving in nature. What I know is that being there, moving through nature, using my hands to make began a healing process that has shaped my life.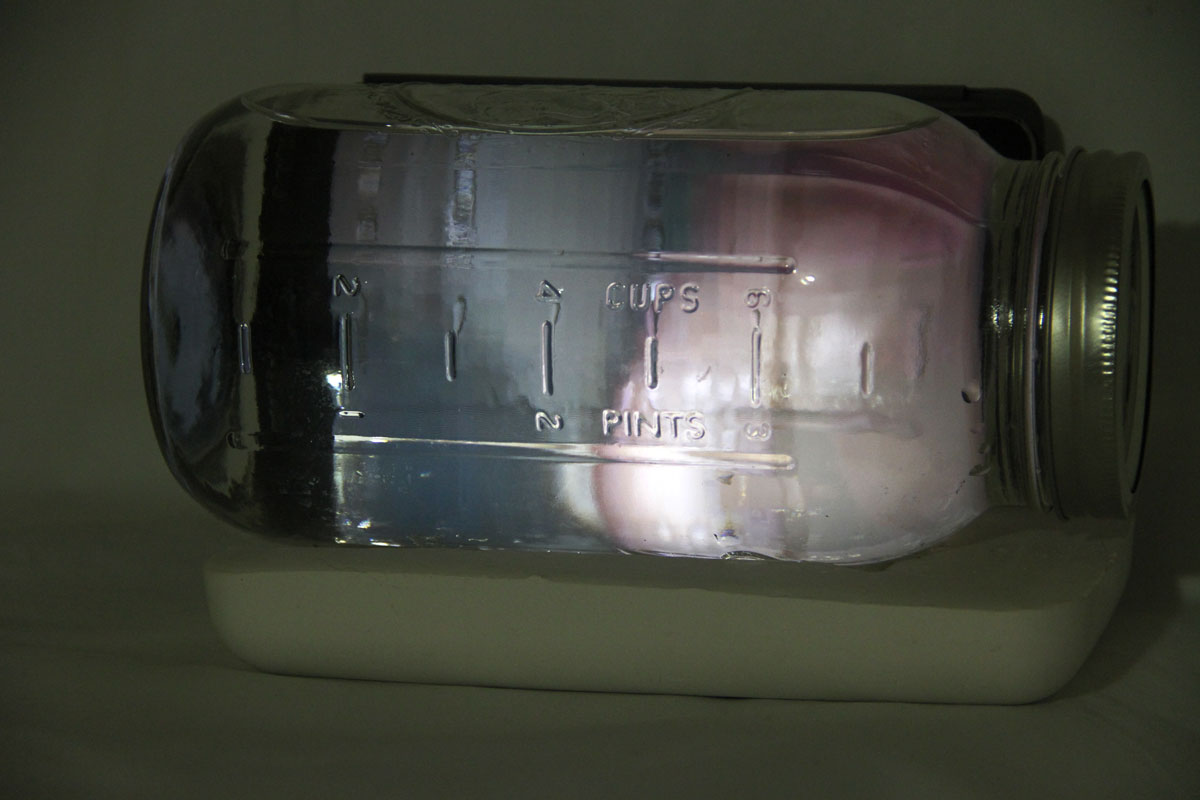 Video Fairytales
Encountering a Plastic Prism

Proposal for intervention in the forest of France
The complex intersection of materials, process and form are evident in my work. There is a use of appropriated materials in an unexpected transformation that establishes a geometric minimalism into playful repetition.

My focus of the resiliency and translucency of the everyday disposables, i.e.; Ziploc bags, cereal bag liners, plastic bottles and liquids speaks to the nonfunctional presence I create through and with these objects. They are a metaphors for the every day...the daily rituals and routines of our home lives and living spaces. I create grid-like structures that act as a giant prisms in space. The confines of these constructed grids are deployed in a new space with light to filter and play upon the gel-filled cereal bag liners and Ziploc bags. The provocative pliability of the work and its materials, outside the context of its traditional use and space, allows a physical re-contextualization of light and filtration. This process being deployed within a new visual reality-- a natural setting, will draw attention to its sense of whimsey, awe and wonder.

Written by Becky Busi

Techinical Drawing - drafting of proposal

Inside from Kimberlee Koym-Murteira on Vimeo.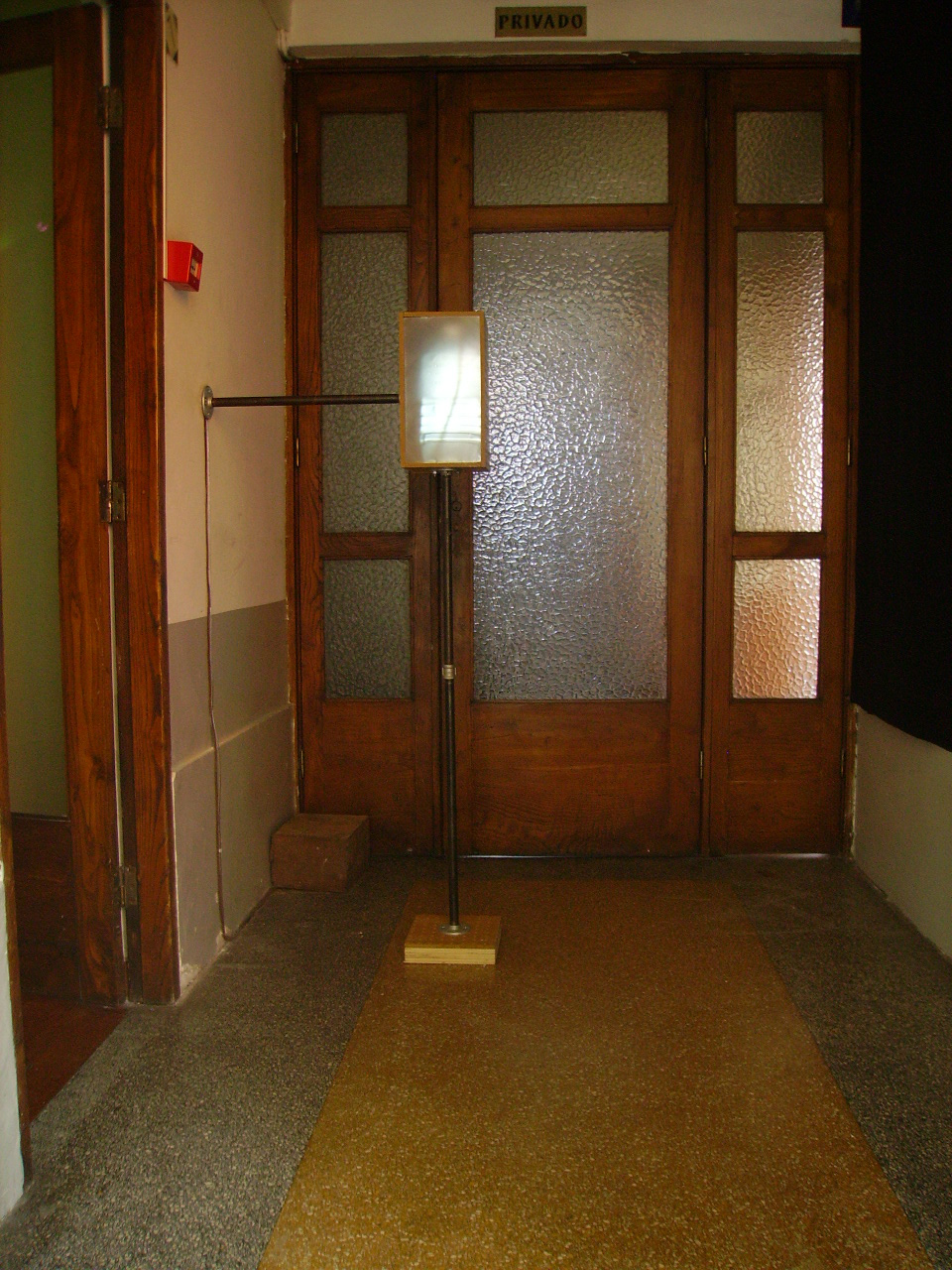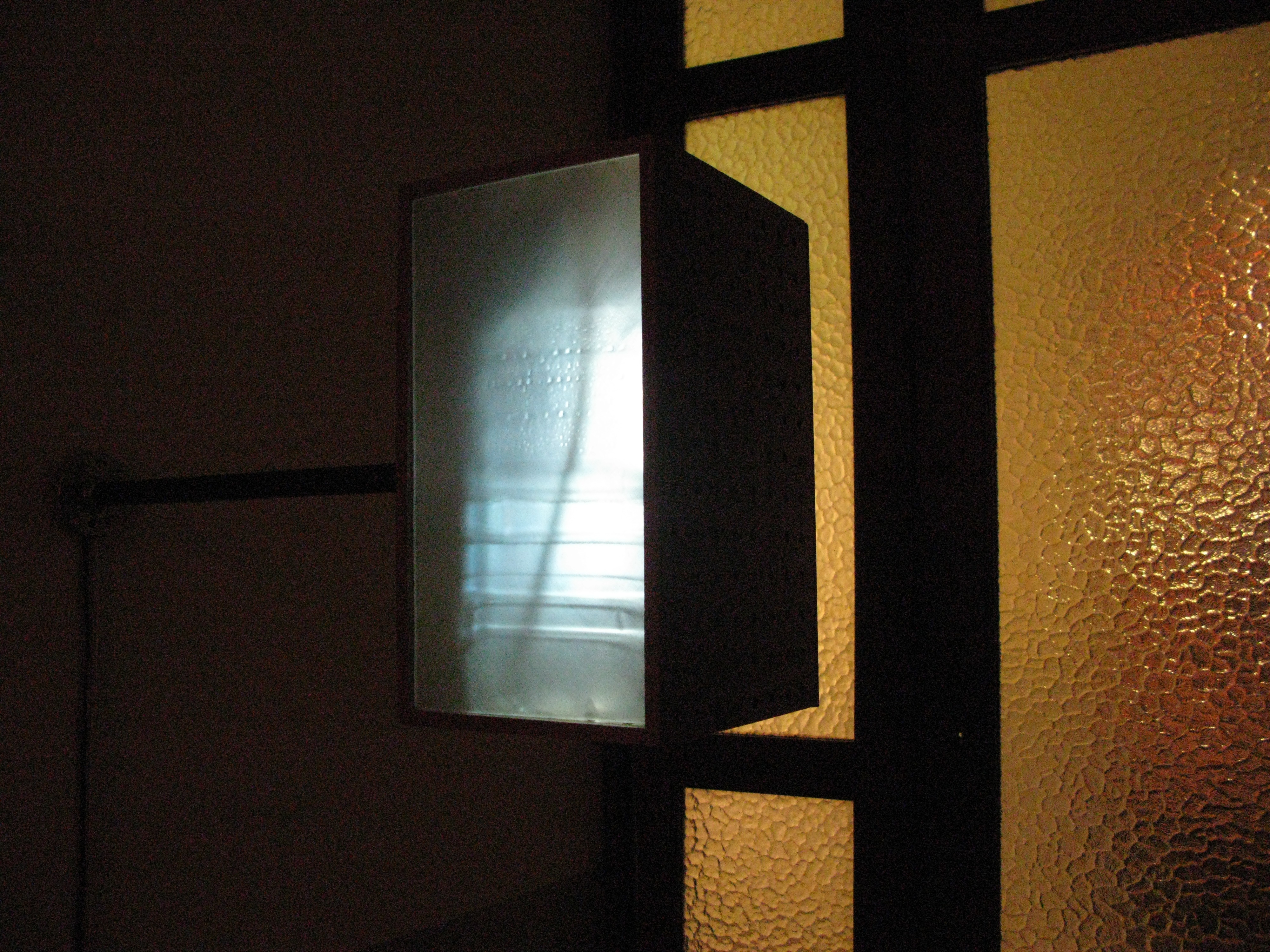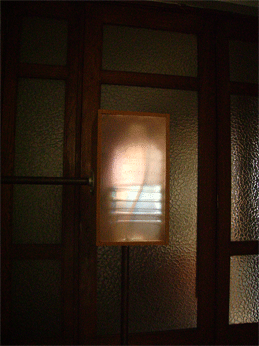 Created for the Future Place Festival in Porto, Portugal
I am interested in exploring the mystery of the home, what happens there? How do the little things we do daily change who we are within? How do we activate our energy? A video plays on a small LCD screen inside of this pegboard box. It shows segments of the same footage projected in large scale format in the installation.


Locket Machine

The Locket Machine allow viewers to view a video projection in two distinct ways. One is unmodified while the other is projected through a piece of pegboard, interrupting its wholeness and heightening the color of the image. The videos show people engaged in daily rituals around their home.